Hamilton County Crimestoppers is a 501(c)(3) non-profit organization led by citizens to aid law enforcement in solving crimes and reducing criminal activity in our communities. We are successful because we are a working partnership between our communities, the media, and law enforcement.


Since 2011, the Hamilton County Crimestoppers has provided our communities with an anonymous tip line for reporting information about criminal activity; we publish bimonthly "Most-Wanted" posters and offer rewards for capture; we promote the message of Crimestoppers throughout Hamilton County, and we are always working to improve communication and cooperation between citizens and local law enforcement agencies. A community Board of Directors made up of volunteers from our local communities meets on a monthly basis with area law enforcement in order to keep our communities safe.


Our Mission statement: "Hamilton County Crimestoppers endeavors to encourage the community to assist local law enforcement agencies in the fight against crime by overcoming two key elements that inhibit community involvement: Fear and Apathy."


Hamilton County Crimestoppers is funded by private donations from individuals and businesses. NO TAX DOLLARS are involved.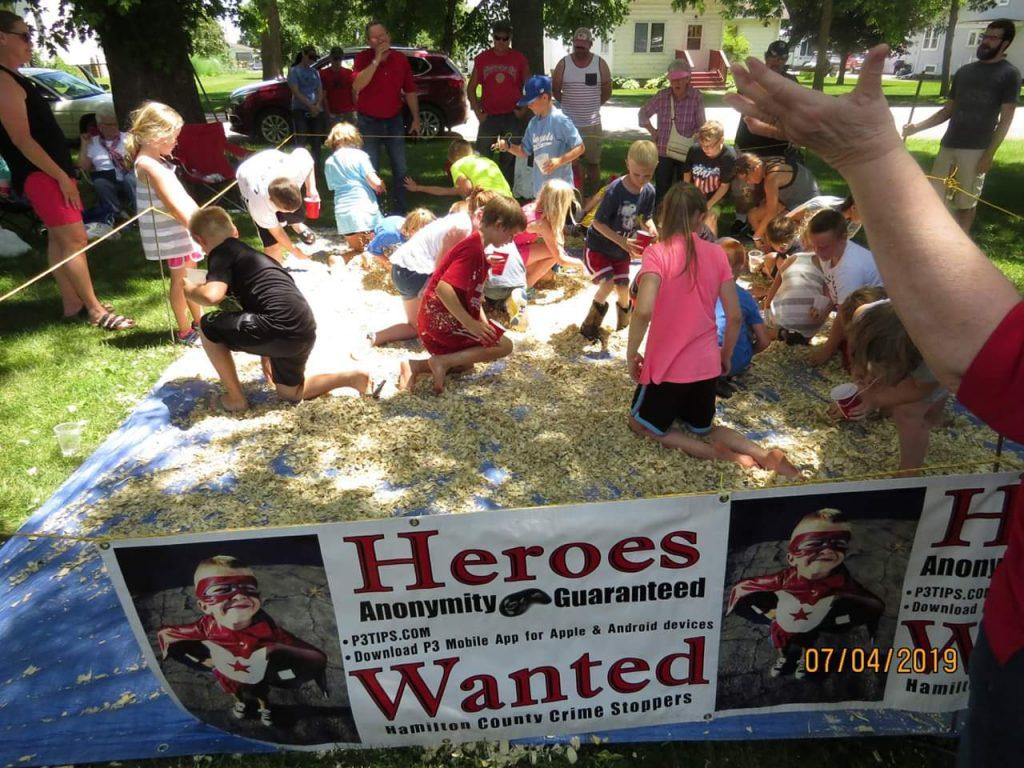 (Our Nickel Scramble is a popular event that we sponsor each year at the Williams 4th of July Celebration and the National Night  Out event in Webster City.)